---
Say goodbye to streaks, smudges, and dirt on your windows with the revolutionary Wiper-Glass Spray Wiper Window Clean. This innovative cleaning tool combines convenience, efficiency, and effectiveness to give you spotless, gleaming windows in no time.
Features:
Powerful Cleaning Solution: The Wiper-Glass Spray Wiper Window Clean comes with a specially formulated cleaning solution that effortlessly cuts through grime, grease, and stubborn residue on your windows. It ensures a deep, thorough clean every time, leaving your windows looking sparkling clean and clear.

Built-in Spray Function: Equipped with a convenient spray function, this tool eliminates the need for separate cleaning solutions or sprays. Simply fill the reservoir with your preferred window cleaner or water, and with a press of a button, a fine mist is evenly distributed onto the glass surface, making cleaning a breeze.
Ergonomic Design: The Wiper-Glass Spray Wiper Window Clean features an ergonomic handle that provides a comfortable grip, reducing fatigue during extended cleaning sessions. Its lightweight and compact design make it easy to manoeuvre around windows of any size, ensuring every corner is reached effortlessly.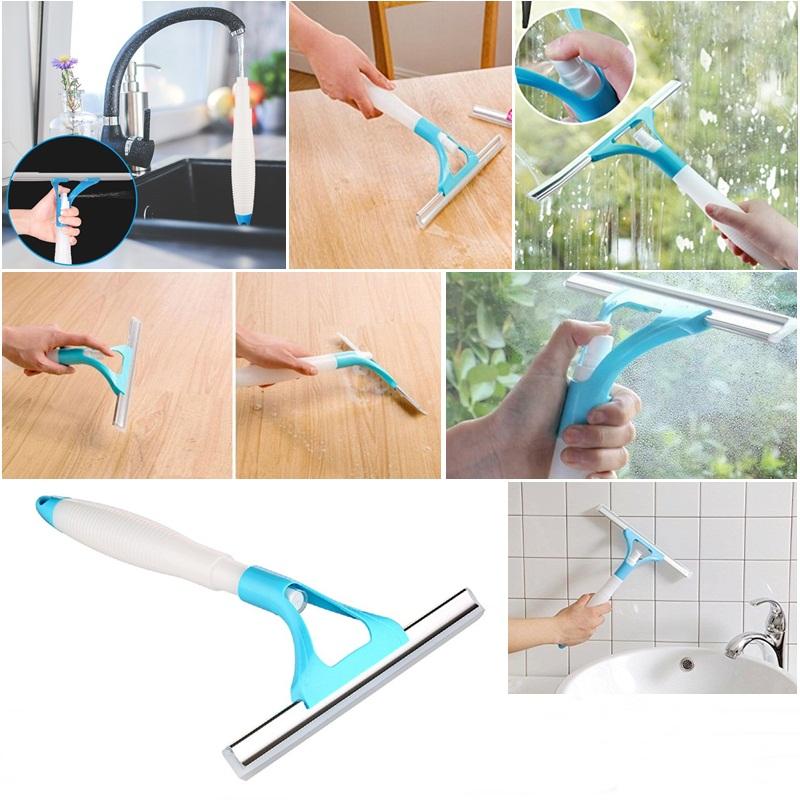 Integrated Wiper Blade: The integrated wiper blade is specifically designed to glide smoothly across the glass surface, effectively removing dirt and grime without leaving behind streaks. The flexible rubber material ensures optimal contact with the window, allowing for streak-free cleaning every time.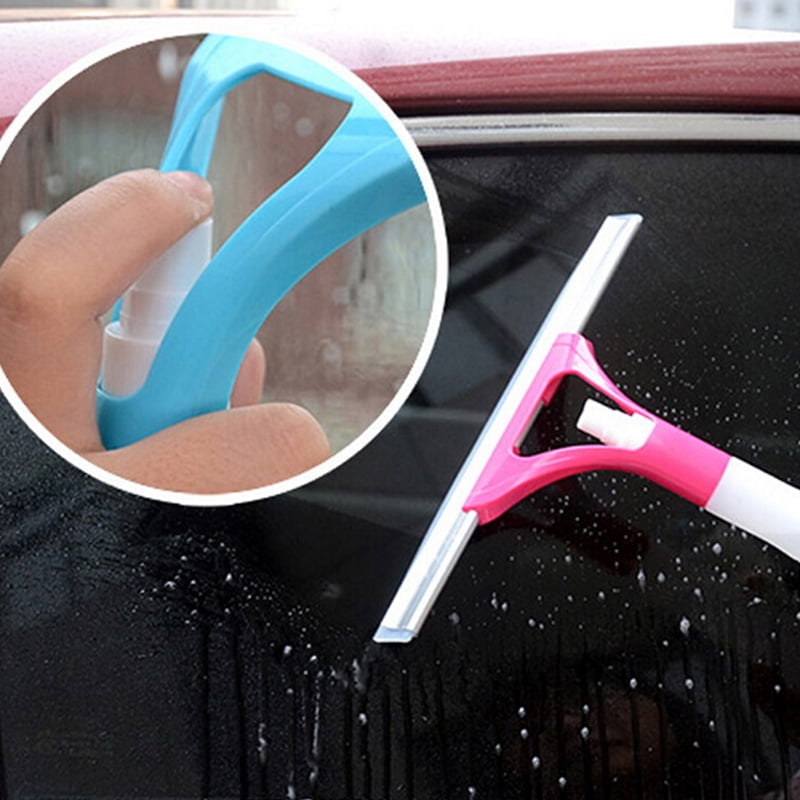 Versatile Usage: This versatile cleaning tool is not limited to windows alone. It can also be used on mirrors, glass doors, car windshields, and other glass surfaces, making it a multi-purpose solution for all your cleaning needs.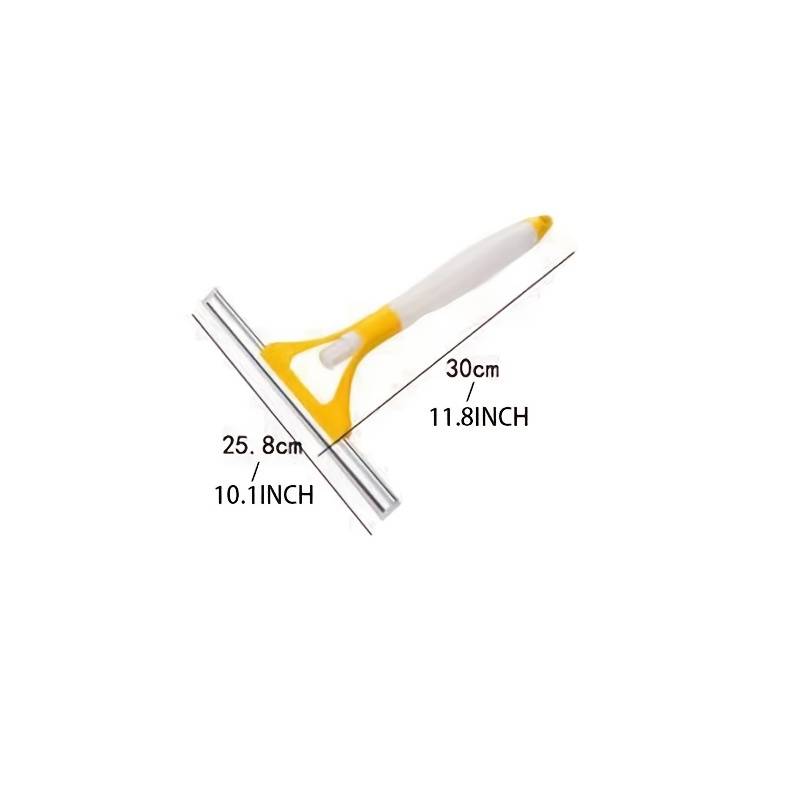 Easy Maintenance: The Wiper-Glass Spray Wiper Window Clean is designed for easy maintenance. The removable reservoir can be easily refilled or cleaned, and the wiper blade can be replaced when needed, ensuring long-lasting performance.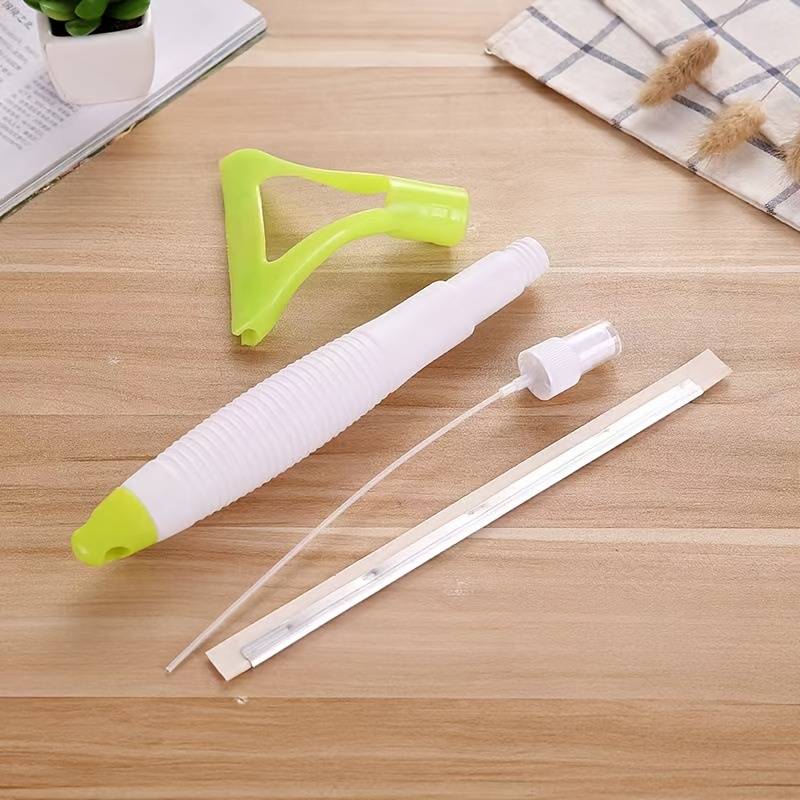 Experience the joy of crystal clear windows with the Wiper-Glass Spray Wiper Window Clean. Its efficient cleaning action, user-friendly design, and versatility make it an essential tool for homeowners and cleaning professionals alike. Order yours today and transform your windows into a breathtaking view!